For some, the thought of sex in a heatwave is just too steamy, sweaty, and stinky. Truth is, though, that when the weather heats up so does our libido. Summer increases the production of serotonin, estrogen and testosterone, boosting the sex drive for many. It may also be to do with wearing scanty clothes and more likely sleeping naked with your partner. It's a fact that people have more sex on holidays – and many of those are taken in sun-drenched countries. So, it makes sense to think how best to have hot sex and keep cool.
Minimal Skin-On-Skin Positions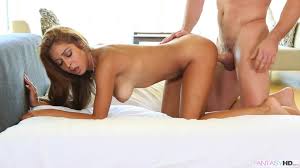 Whatever the setting, a way to stay cool-ish during full-on sex is to go for positions that don't involve too much entanglement of bodies, minimize skin contact and keep from being too intense. Missionary is a real no-no. Go for ones such as doggy style with one on all fours and the other kneeling behind. It keeps airy space around you and doesn't need too much skin-on-skin action. Spooning while standing can work well too if the front partner bends forward. A great face-to-face position can be achieved by having one partner sit on a cool surface such as a kitchen countertop, desk, or table. They can lean back as they spread their legs with the other partner standing and thrusting into them.
Choose Cool Places
You can be creative with where you have sex. You're obviously fine if lucky enough to have good air conditioning – and, short of that, a powerful fan is a great help. Keep the temp down in bedrooms by keeping curtains closed and using cool cotton sheets. Then there are cool surfaces, such as the tiling in the kitchen or bathroom. A great face-to-face position can be achieved by having one partner sit on a raised surface such as a kitchen countertop, desk, or table. They can lean back as they spread their legs with the other partner standing and thrusting into them.
Joy Of Water Sex
And there's water sex – in the ocean, a lake, swimming pool, or bath. There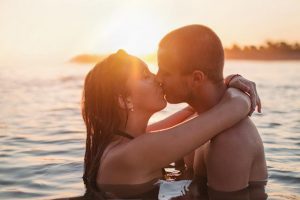 is a strong sexual link between water and sex. After all, a big feature of sex is wetness – and we are usually naked when bathing. One odd thing to know about water sex is that though water is wet – that doesn't make it a good lubricating agent. In fact, it can be the opposite, so try using a silicone lube. Nor does water – salty, chlorinated or plain – prevent STDs or kill sperm, so best to use a condom. Mostly they're fine in all forms of water – though can be affected by certain chemicals in pools and hot tubs and damaged by suntan oils.
Shower Sex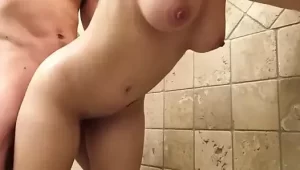 At home (or hotel) sex in the shower is a great way to stay cool – and makes for a very sexy experience. There's the cascading water and the naked skin – though, again, you'll likely need to navigate it being a little cramped and challengingly slippery. Still, there are lots of positions to try out. There's face-to-face standing or taking your partner from behind (standing doggy style). There's the one-leg lift giving your partner great access or with both legs wrapped around the other's torso. You could go crazy with a shower wheelbarrow, if you are athletic and supple enough. Make sure you have a nonslip mat!
Safe Water Sex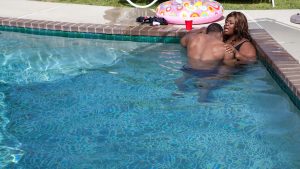 In the ocean, lakes or pools, take care to stay in the shallows and use positions where your heads are well above water. A good position is where one partner sits cross-legged in the shallows with their partner sitting on top and facing them. In a swimming pool, or where a lake has a jetty, have one partner sit on the edge whilst the other is standing in the water penetrating from the front. At home, there's sex in the bathtub, if there's enough space for you both to fit in it. Then a great position is having one partner squatting over the other, or having sex from behind, facing away (reverse cowgirl).
Indulge Your Foreplay Skills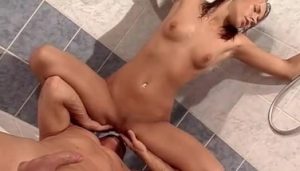 And there's not just penetrative sex but plenty of variations for manual or oral sex lying full length a little apart, kneeling or standing – or any combination of these. Giving and receiving oral sex is a great alternative to penetrative sex – or use your hands to stimulate one another. Both are great ways to climax without working up too much of a sweat. If it's too hot even for that, you could each self-stimulate, itself surprisingly sexy in performing for each other.
Chill Your Tackle
Try using melting ice cubes (so they don't stick) on your partner's body – or have fun spraying cool water on one another. If using toys, make sure they are waterproof and, again, lube should be silicone based that won't just wash away. And many toys and lubes can be kept in the fridge for a while before use. Chilled items increase the skin's sensitivity and can create a whole new range of sensations.
Oh, and ensure that you both stay hydrated. Do drink plenty of water before, after, and even during sex, if you're having a lengthy session. So find cool places, make movements slow and keep space between your bodies all in order to keep everything very sexy but not too steamy. Enjoy!