Woman-on-top sex positions are majorly win-win – providing some of the most mind-blowing sex you and your partner can have. You get to control your own pleasure – though knowing that your man is having a hugely erotic time, too. How can he fail to be wildly turned on when you are on top putting in most of the effort? More importantly for you, women report finding it much easier to reach orgasm – and have many more of them – when on top.
Woman on top sex positions really can make you a sex goddess in yourself – and one that men will adore They can lie back and be pleasured while you take charge. Their hands are free to wander and caress; they get a great view of your breasts and stomach and they get to see the pleasure on your face, which is a big turn on (if you're facing forward). And, if they want to get active, they can just grab your hips and start thrusting upwards for deeper and more vigorous stimulation
Some women feel too exposed and are not confident enough with their own bodies to climb on top and take charge. Perhaps they feel shy or don't like the idea of being in control. But once most women get the hang of it, they appreciate woman-on-top sex positions because you control the depth of penetration, the angle of penetration, the pace and rhythm, and, very importantly, how much friction your clitoris gets. You can also get your hands all over your partner, too.
There are some tips and techniques you should know to help optimize pleasure for both of you. First off, sit up properly (I know it sounds like school!) so that your breasts are perky instead of hanging down in front of you. You want to give him the best view of you possible, right? Plus, when you sit up with better posture you stomach will automatically look flatter and you will be able to use your abs and PC muscles to intensify your own pleasure. You can even lean back a bit for a different angle and more G-Spot stimulation. And, when you lean back you will provide him with more space to see and play with your clit too!
Allow yourself to be utterly uninhibited. The main reason guys enjoy it when the woman gets on top is that they get to watch you. They get to see you looking and feeling great which turns them on too. Don't hold back in displaying your pleasure by letting your breasts bounce up and down. Lift your arms and pull your hair back so he can see the expression on your face as you bounce your way towards the climax.
Use a variety of thrusts. When you vary the pace, angle, depth and direction of penetration you will keep him guessing and surprise both of you with different kinds of sensations. Keep in mind that what gets you off in this position may not necessarily be what gets him off. He will automatically want you to move up and down because this gives the length of his penis the most stimulation, but you will get most of your stimulation from a grinding movement that provides you with more friction for your clitoris. A variety of different thrusts will keep you both happy.
The Best Sex Positions For Woman-On-Top Sex
So what are the main positions? The first – and classic woman on top one – is the Cowgirl. Your partner lies down, and you kneel (or you can squat) on top, putting you in total control as you bounce up and down on his penis. Try adding a little spice by playing around with the width of your knees, or by incorporating a couples' vibrator, or holding your partner's hands above their head (or tying them up…).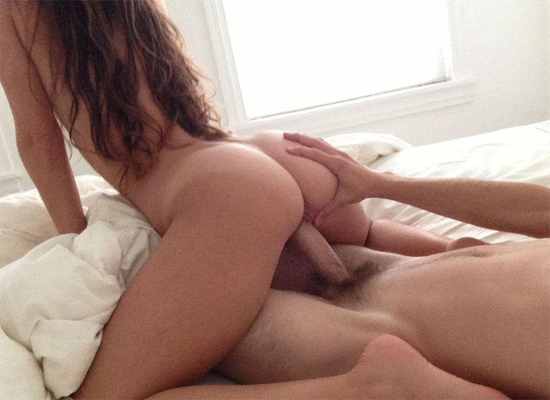 A great variation on the classic is the Reverse Cowgirl. Again, it lets you take control of the pace and angle of thrusts – as he gets a great view of your buttocks. One very sexy move is to revolve, with his penis inside you, between the face-to-face and the reverse.
Then there's the Straddle – featured. Have your partner sit on the edge of the bed, then place your knees on either side of their hips to straddle their lap. Use your hands on their shoulders to propel yourself up, down, and around as they worship your lower parts with all your favorite things: their hands, mouth, a vibrator, penis, or all of the above.
Oral Sex Technique
The most dominant oral sex position, the Kiss of Life, is for you to sit on your partner's shoulders as he eats you out. You really can't beat this position in terms of heat and passion. You can attempt this position without back support to truly challenge your partner or make it easier by performing it against a wall.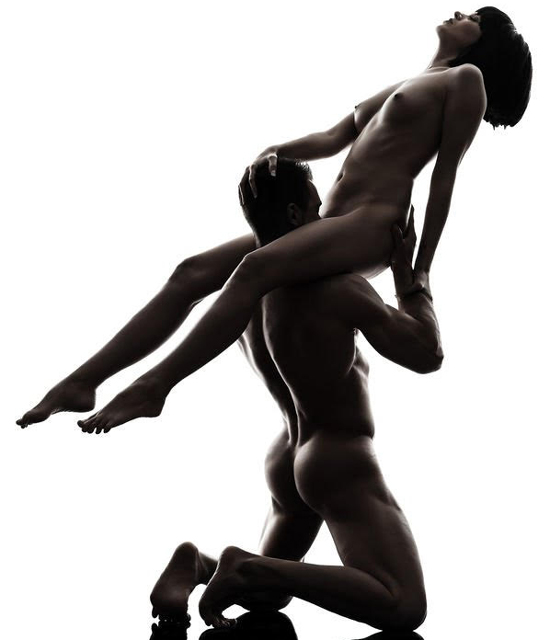 Advanced Sex Positions
If you have a very supple partner, there's the Back Flip. While he needs the flexibility to curl backward, you will need balance and muscle control to hold him there, and to move up and down on him.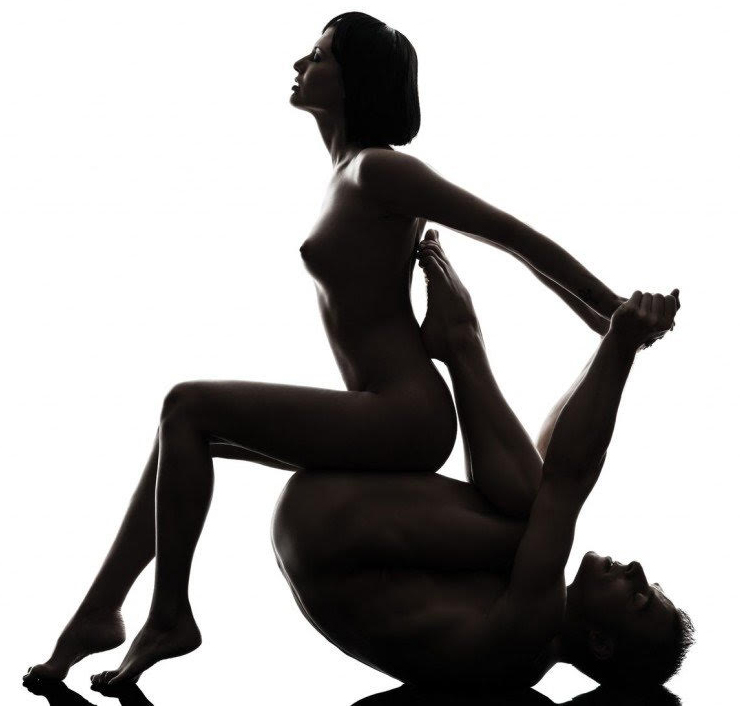 To lend further support, you can both clasp each other's forearms to facilitate your movements―which will only need to be minor in range to create some major pleasure. Given that it requires both significant flexibility from him and extreme care from you, you may not want to stay in the back flip hot seat too long!
As with everything new, start slowly and practice often. Soon you will be confident in yourself, discover what works for you both, and know how to maximise your pleasure – and his – as you confidently ride your man.